Bath in the nineteenth century
The decline of the gracious, rise of the industrial
In my day we knew how to play cards.
I bring her here, after months of pleading and sulking, and she refuses to play cards. I am obliged to sit beside her and play both hands as if this is perfectly usual, and all mothers do this. Perhaps they do. Perhaps more daughters than mine are incapable of observing the simplest courtesies towards their elders...
Nineteenth century: Faded beauty
Expansion onto the hills
Ordinary life and work
The eclipse of Bath
The discovery of Bath's Roman past
Have a look at these pictures while we wait for me to write the text.
Above: The bridge at Prior Park - the stonework is carved with schoolboyish graffiti, some from the 1800s. Below: some of the graffiti.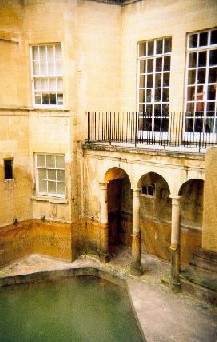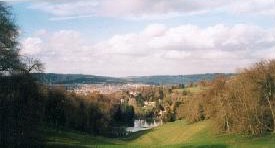 Left: Prior Park from just below the school
Right: The Kings Bath, seen from the Pump Room. It's 46 degrees down there. Look at the staining on the walls - the Medieval water level, as opposed to the current, Roman level.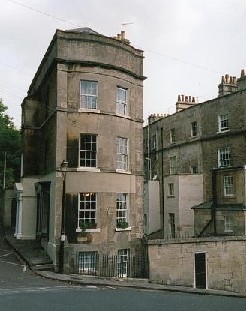 Left: Sion Hill Place, top of Cavendish Road, close to the Approach Golf Course
Right: From Pulteney Bridge looking north - Podium and Hilton to the left, some nice looking modern apartments to the right., Walcot ahead.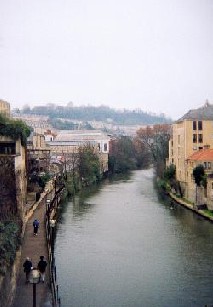 Last updated 22 February, 2001
FabledCity by